College Admissions Intelligence
Practical guidance from a private college counselor
SAT Subject Tests:
Quick Answers to 17 Common Questions
The SAT Subject Tests are intended to test your knowledge of certain subjects. While the focus of the regular SAT exam is fairly broad (reading, writing and language, math, and an optional essay section), each SAT Subject Test has a narrow focus in one of five areas: English, history, foreign language, mathematics, or science.
Colleges are more likely to require the regular SAT than the SAT Subject Tests. If you're planning to attend college, you are very likely to take the SAT exam, while only a certain percentage of college applicants will take the SAT Subject Tests.
As far as the difference between tests themselves, the three-hour SAT session is longer than the one-hour session for each individual SAT Subject Test. They are held on the same day, which means you must choose one or the other when you register.
---
The SAT, the ACT, and the SAT Subject Test
A Free Three-Minute Crash Course
If you want a quick, painless overview of these standardized tests, watch this brief video from Collegica's Junior Toolkit.
---
Cassie Nichols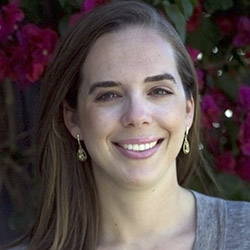 Cassie Nichols attended Princeton University, where she was an NCAA All-American and Academic All-American athlete, as well as captain of the Princeton women's water polo team. After college, she conducted educational research at Yale University, taught literature and the college essay at Choate Rosemary Hall in Wallingford, Connecticut, and earned a Master of Arts degree in Education from University of California, Santa Barbara. She is the author of The College Essay Trap, a veteran private college consultant, and is the founder of College Specific.