Get a College Admissions Edge
College Specific is the premier college admissions consulting firm in Santa Barbara, California. We serve our local clients in our office on State Street and our national and international clients via Skype, FaceTime, or telephone.
In addition to our one-on-one services, we offer a series of free online toolkits to help students and their families navigate the college admissions process. Click the appropriate link below to learn more about the college admissions process.
The College Essay Trap
"A remarkably useful short book to read and keep handy. The College Essay Trap offers as nifty and insightful a set of advice as I've come across. As someone who has read tens of thousands of such essays over the years, I found myself nodding in strong agreement with each 'trap' [Nichols] describes and how best to avoid it."
- Fred Hargadon
Former Dean of Admissions at Swarthmore, Stanford, and Princeton
Purchase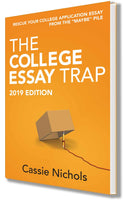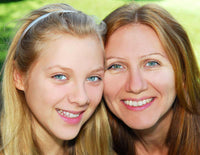 Applying to college is complicated.
We get it. And we also know that it can be stressful and intimidating. The application process requires a lot of hard work and careful planning; it's easy to waste time and effort on things that aren't necessary, and it's also easy to miss or neglect something that is necessary.
In fact, there are so many layers to the college admissions process that sometimes it's nice to have a little help.
That's what we do. College Specific counselors have years of experience in the college admissions field, and we have worked hard to create an array of counseling services that help relieve stress and maximize your chances of getting into the college of your choice.
Services and Pricing